LaFayette corrects last month's action item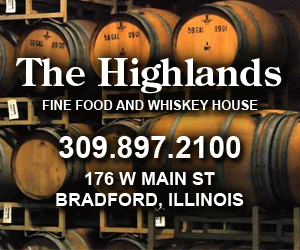 By John A. Ballentine
[email protected]

The LaFayette Village Board of Trustees revisited the purchase of a printer for the Ira C. Reed Library to replace one that has reached its end-of-service life. Last month the board voted upon the printer's purchase, but because it was not listed on the agenda for June, this constituted a violation of the Open Meetings Act of Illinois.

Once more, the printer's purchase was voted upon with unanimous board approval, but this time it was on the agenda. A $500 allocation of money, from the General Fund Account, was approved for the purchase of a new printer. The board justified utilizing village money for the library's printer purchase because, "A lot of village business is done with the library's printer," according to Trustee Rick Shipman and President Greg Bartley.

Although there is a printer at the village hall building, it is in bad condition and old, compared to a modern printer. Its service life has reached the end, as well. Village Clerk Robin Bartley utilizes the library's printer as an alternative to the village's printer.

The village's appropriations were discussed at length and it was decided to shift $2,000 from the salaries appropriation of last year, $1,000 apiece from the ditch/culvert repair account and the brush removal account. This will go toward the village's insurance account to cover increased costs of the village's insurance premium. The $4,000 should be enough to pay the increased costs of the total $13,000 for insurance.

An appropriations ordinance allocates the village's money for budgeting purposes. It is a guide for the trustees to use during the upcoming year for the expenses of running the village's business.

"Cold patch" will be purchased for the repair of village streets and roadways. Potholes and damaged areas will soon be repaired throughout the village. First on the list is East Main Street's damaged areas and potholes.

Because an area of it has been repaired previously and damage has recurred, that area will be dug up to determine the cause of the damage, such as a broken culvert or waterline. This action was approved by Trustees Clarence Wagher, Bethany Peterson and Vicki McRell. Rick Shipman voted "nay." Larry Townsend and Chris Smith were absent.

Two trees will be removed from village property in front of 202 Mulberry Street. One tree is dead and will be removed first. The second tree will be scheduled later for removal.

A contract update for the village's insurance will be held July 12 at the village's hall building.