Toulon clinic again offering comprehensive care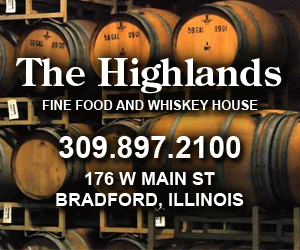 Aunt Martha's welcomes Dr. Wiechert July 17

By Jim Nowlan
[email protected]

Aunt Martha's Health and Wellness Clinic in Toulon has announced that Dr. Mark Wiechert, MD, has joined its staff. The clinic will welcome the public to an open house to meet Dr. Wiechert and other health care staff on Monday, July 17 from 10 a.m. to 2 p.m. Refreshments will be served.

Aunt Martha's in Toulon, also known as the Great River Community Health Center, is a Federally Qualified Health Center that serves the uninsured, the underinsured as well as the general public.

Aunt Martha's does not turn anyone away. In return for providing access to low cost healthcare, sometimes no cost, health care, the federal government reimburses Aunt Martha's to keep the clinic in operation.




In addition to the services of family practitioner Wiechert, the Toulon clinic also offers the services of Dr. Yousaf Ahmad, dentist, as well as psychiatric services via telemedicine.




"The care team at Aunt Martha's believes in comprehensive, integrated care," says spokesman Clete Winkelmann.


In addition to coordinated care among Aunt Martha's health care professionals, says Winkelmann, Toulon clinic staff work with area social service providers to see that all the needs of its clients are met.

After all, nutrition and dental care, appropriate housing and behavioral well-being are critical to good health.

A non-profit agency, Aunt Martha's employs 900 persons in clinics and youth service centers across Illinois. The Toulon clinic was established in the early 2000's in response to an outbreak of suicides in Stark County, according to Winkelmann.

In recent years, the clinic has operated without a staff physician, and as a result its services have been more limited than Aunt Martha's has desired.

"It is really hard to recruit a physician to a rural area," Winkelmann observes, noting how pleased he is with Aunt Martha's ability to bring Dr. Wiechert on board.

Wiechert is a graduate of the highly regarded Rush Medical Center in Chicago. He has been in family practice in Galesburg for a number of years.

Dentist Yousaf Ahmad has been with Aunt Martha's in Toulon for about two years.

Aunt Martha's clinics accept All Kids, Medicaid, Medicare and most health insurance plans. The clinics also offer a sliding fee scale to those who are uninsured or underinsured.

For more information and to schedule appointments, contact Aunt Martha's in Toulon at 877-692-8686. The clinic is located immediately to the east of the Stark County Courthouse and just off Route 17 (Main Street), south of the State Bank of Toulon, at 120 East Court Street.