Update on Open Meetings Act to be held in Toulon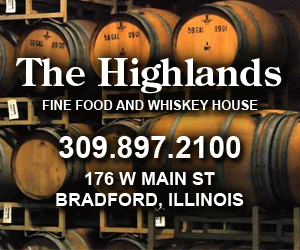 Toulon – An update on the Illinois Open Meetings Act and the Illinois Freedom of Information Act will be held on Tuesday, August 22, 2017, at the News Room Bistro located at 101 West Main Street, in Toulon.
Sara Pratt, Public Access Counselor of the Office of the Illinois Attorney General in Springfield will conduct a review beginning at 6 p.m. and concluding at 7:30 p.m.

The preamble to the Illinois Open Meetings Act begins, "It is the public policy of this State that public bodies exist to aid in the conduct of the people's business and that the people have a right to be informed as to the conduct of their business."

Included in the definition of "public body" are "all legislative executive, administrative or advisory bodies of the State, counties, townships, cities, villages, incorporated towns, school districts, and all other municipal corporations."

This is an opportunity for a Freedom of Information Act Officer, the Open Meetings Act Designee and every public body member to update their knowledge on the Illinois Open Meetings Act and the Freedom of Information Act. This training will not be recorded nor result in a certification of completion for continuing education.

Seating is limited. Please RSVP to the Stark County State's Attorney's Office at (309) 286-3221 or [email protected] or [email protected] by Monday, August 21, 2017.