Lindner resigns from Stark's County board
By John A. Ballentine
[email protected]

The News was informed Sunday, September 3, that Robin Lindner, a District One county board member, submitted by email and attachment, her resignation from the county board was effective as of September 1, 2017. Lindner was appointed by former chairman Coleen Magnussen and approved by the board in May of this year. Lindner filled a vacancy created when no one ran for that position in last November's election.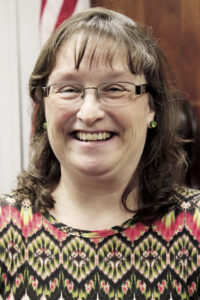 Lindner had been assigned as the chairman of both the police committee and the buildings and grounds committee, at that time.
The board has 60 days in which to fill Lindner's seat on the board after her resignation becomes formally accepted by the board. This could occur at next week's September 12 regularly scheduled board meeting. The new nominees must be a Republican from District One.

The following is Lindner's email attachment to it of her resignation letter. She has not given a reason or explanation as to why she abruptly resigned from the county board:

September 1, 2017

Stark County Citizens and Stark County Board of Supervisors,

This letter serves as notice of my resignation from the Stark County Board of Supervisors effective September 1, 2017.
Thank you to those that supported my efforts during my service for the county.

Respectfully,
Robin Lindner