Stark County Sheriff's Office low on funds
By John A. Ballentine
[email protected]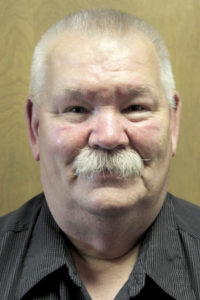 The Stark County Board of Supervisors is seeking solutions to the Sheriff's budget that is quickly running out of money. At the Tuesday, September 12 county meeting, board chairman Al Curry explained, "The Sheriff informed me that by the end of the month their budget will be out of money."
The Sheriff's office was budgeted $79,414 for fiscal year 2017 and as of last Friday has utilized $66,714. Curry said, "It's a very serious problem that needs some immediate action and there are a couple of ways to go after this."
First, Curry suggested, there should be a police committee meeting to seek solutions for this crisis. A special police committee was held the next evening on Wednesday, September 13.
Second, Curry has called for a special meeting of the board that is scheduled for September 26 at 7 p.m. at the courthouse, in Toulon.
Sheriff Steven Sloan has indicated in prior county board meetings that his office's budget was unrealistic and that due to circumstances beyond his control, expenses have multiplied. For instance, the county has witnessed a high number of fatal incidences since January 1 of this year.
Those factors and unpredictability of overtime hours has put a crunch on his allocated budget.
Sloan is scheduled to present his 2018 budget to the board at the September 26th meeting. He will most likely ask for increases at that time.
Budget hearings also occurred for 2018 from Allison Leezer of the probation office and Renee Johnson supervisor of assessments and zoning offices. They both have asked for increases for their operating budgets.
Also, Don Schmidt, of the county's Emergency Management Agency spoke regarding his budget that does not require an increase in budget money. The last to speak was Mark Otten, the county engineer, of the county highway department. Otten also asked for budget increases.
Otten, in addition, presented his monthly report, which showed that the North Valley Road box culvert replacement project is completed and the road has been opened for several weeks to traffic.
The Holmes Road reconstruction project is also completed and is open to traffic. Sealcoating of highways is also completed. Finally, the Osceola Township bridge replacement continues to be ongoing. The project began on August 29 and the old bridge has been removed. Pilings for the new bridge are currently being installed.
Robin Lindner's resignation was formally accepted at the meeting and the board is seeking an interested person from District One to apply for the board seat. Lindner was chair of the police committee and now vice chairman Melissa Shipp fills that role.
Kari L. Bush has been named to the Stark County Health Board filling a vacancy created when former chairman Coleen Magnussen resigned from the board. Also, Ralph "Chip" Moodie replaces retiring Bill Ellis as fire trustee for Bradford's fire district.
Finally, a resolution was passed concerning juror compensation and a civil trial demand fee. It authorizes the Stark County Clerk of the Circuit Court to charge and collect a fee of $212.50 for a civil jury trial demand. Jurors will be paid $8 per day and 25¢ per mile.