Stark Co. judge reluctantly grants felony probation
By John A. Ballentine
[email protected]
"I'm not satisfied – I need assurance he will receive mental health treatment before I release him," Stark County Judge Thomas A. Keith stated.  His remark concerned the sentencing of James P. Feik, 33, of Toulon.  Feik pled guilty to felony possession of a firearm while his Firearms Owner's Identification card (FOID) was revoked.
Feik's private counsel James LeFante had requested a 30-month probation sentence for his client instead of a sentence of up to five years in prison for the Class 3 felony charge.  LeFante said in response to Keith's sentence, "I can contact Dr. Tim Drew, of OSF Peoria's Mental Health Behavioral Services to get a firm date when Mr. Feik can enter the program."  At that point court recessed.
After court resumed, LeFante told Keith that Feik could be received at OSF's Behavioral Services on October 12. Keith reiterated his position, "I'm very reluctant to release Mr. Feik on probation because I'm thinking about other people and their safety."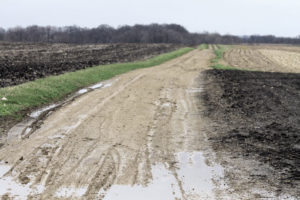 Keith was referring to actions that landed Feik in Stark County jail last March. Feik was arrested after he drove wildly through Toulon streets and eventually onto Route 17 at a high rate of speed. He led Stark County Sheriff Steven Sloan and Sheriff's Deputy Gary Bent east on Route 17 eventually stopping on a country road a mile south of Catalpa Grove Bar & Grill.
Feik, who was in communication with the Stark County Sheriff's Office dispatchers was convinced to surrender to Sloan and Bent, Feik threw a .22 caliber rifle out of his truck window just prior to being arrested. A search of the truck revealed several rounds of .22 caliber ammunition on the floorboard of the truck.
In court Keith said, "I want Mr. Feik to understand how dangerous his conduct was – to the public at large and to the police officers. I'm giving you [Feik] an extremely short lease."
Keith then sentenced Feik to the longest possible probation term under the law. Feik received 30-months of probation, but must remain in jail until his October 12 admittance into the OSF mental health program.
It was additionally stated in court that Feik must attend the facility Monday through Friday from 8 a.m. until 3:30 p.m. Feik will be staying in Brimfield with a family friend and his mother while he attends OSF's mental health program.
Keith had concerns that Feik "gain employment" to aid in keeping him busy during his off hours from the facility. Keith explained, "I don't want to have a time bomb out there."
Keith stated earlier in the court proceeding that Feik created an extremely dangerous occurrence and his actions were the most selfish thing he had ever seen – suicide by police. Feik had relayed word in March for the "police to go ahead and shoot me." It was also revealed in court that Feik has had a long history of mental illness issues.