Rewerts resigns as county treasurer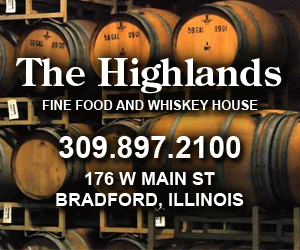 By Jim Nowlan
[email protected]
County Treasurer Katrina Rewerts took the Stark County Board by surprise at its regular meeting Tuesday when she announced her resignation, effective February 3, from the elected post she has held since 2010.
"I made the decision in November," Rewerts said. "I was so upset with the budget that it ruined my weekend with my daughter, who was participating in a school event in Rock Island. I decided then I was not going to let the job affect my family life."
The budget, as proposed by board chair Coleen Magnussen and ratified by the full board, eliminated funding for the one, fulltime assistant in Rewerts' office.
Rewerts was elected to the position in 2010 and again in 2014. She is in the middle of her second term.
Rewerts made her announcement during the public comment period at the beginning of the meeting.
She said she respects the employees of the Stark County government, "who work for little money and no benefits."
"I apologize to the citizens of Stark County for not completing my term," she added.
After the meeting, Rewerts said she had always planned to finish the term and even to serve additional terms, but that the budget cuts to her office made her situation intolerable.
There had been friction between board chair Magnussen and Rewerts during the past year, as Magnussen sought to make budget reductions in several county offices.
The county board now has 60 days to appoint a replacement for the final two years of the term. They must select a Republican, as that is the party from which Rewerts was elected.
Magnussen told The News after the meeting that she was completely taken by surprise by Rewerts' resignation.
Rewerts said she had accepted a position with OSF Healthcare in Peoria, for an unspecified job that she will begin immediately upon the February 3 effective date of her resignation as treasurer.
"I will be working with an organization that respects people," she said.