Toulon woman arrested for DUI, child endangerment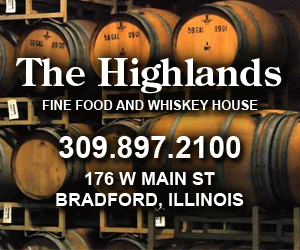 By John A. Ballentine

A Toulon woman was arrested on December 27, 2016 for two charges of driving under the influence of alcohol, speeding and endangering the life and health of a child. The arrest took place in the area of Illinois Route 91 and Township Road 100 N, Toulon, Illinois near the southern border of Stark County.

Heather D. Rucker, 37, of Toulon, Illinois, has been charged because she allegedly was driving under the influence of alcohol therefore endangering the life of a minor. Court documentation sites that Rucker "was driving DUI at a time when her blood alcohol [sic: concentration] was in excess of 0.08%." Also, Rucker was allegedly driving 81 miles per hour in a 55 mph speed zone at the time.

Rucker made her first appearance Friday, January 6, 2017 for an attorney appearance. Stark County public defender Robert M. McBride was assigned as Rucker's legal counsel by Circuit Judge Thomas A. Keith. Bail was previously set at $3,000 (10% applicable) or, $100 and surrender of her Illinois driver's license, to which she opted for instead of the $3,000.

The case was continued until February 10, according to her legal counsel Robert M. McBride, so that Rucker could receive an evaluation, although what type of evaluation was not specified in court or on court documentation. Also, Rucker will enter a plea on February 10 during her next court appearance.

Rucker's arrests include Stark County convictions for domestic battery in 2009, Henry County 2014 conviction of domestic battery, and Bureau County conviction from 2006 of speeding, plus a 2016 conviction of improper traffic lane usage, failure to reduce speed, and failure to notify of damage to an unattended vehicle.