Local girl to compete on cross country team in Australia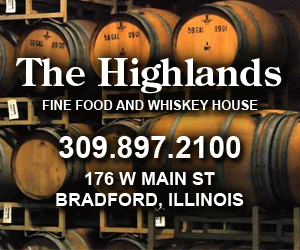 Toulon – Brooke Rennick, of Toulon, Illinois, and student at Stark County High School, has been invited by Down Under Sports to represent Illinois on the 2017 Illinois Central Conference Cross Country Team.  The team will be competing in June in Queensland, Australia, as part of the Down Under Sports event.  She will be competing for individual honors as well as a team championship title.

Each participant must raise money to cover the cost of the nine day Australia Tournament package.  Fundraising is an important step to achieve the goal of competing on the international stage.  A major source of funds comes through voluntary contributions of family, friends, and business sponsors.  If you would like to donate, you may do so online at www.DownUnderSports.com/payment.  You may also send a check to Down Under Sports, 1755 North 400 East #201, North Logan, UT 84341.  An additional option is by phone:  435-753-4732.  Be sure and reference Brooke Rennick, Illinois Cross Country.  Brooke will depart for Australia on Tuesday, June 27.

The 2017 Down Under Sports program will include competition in wrestling, football, cross country, golf, track and field, basketball and volleyball.  Down Under Sports' goal is to continue to provide athletes who excel in their sport the opportunity to experience the culture, beauty and grandeur of the land down under, all within the framework of spirited and intense competition.